AEPS Registration Online – Best AEPS Service Provider Company In India 2021
Hello, Friends today we will discuss AEPS. AEPS Registration Online – Best AEPS Service Provider Company In India 2021
What is AEPS
The AEPS Service was launched through the efforts of the Reserve Bank of India and UIDAI under the Central Bank of India.

AEPS is activated for the purpose of the Government of India's Digital India.
AEPS full form – Aadhaar Enabled Payment System
Earlier fingerprints were given at the time of opening a bank account and your fingerprints are being taken at the time of making a new Aadhaar card.
AEPS has been created using this feature.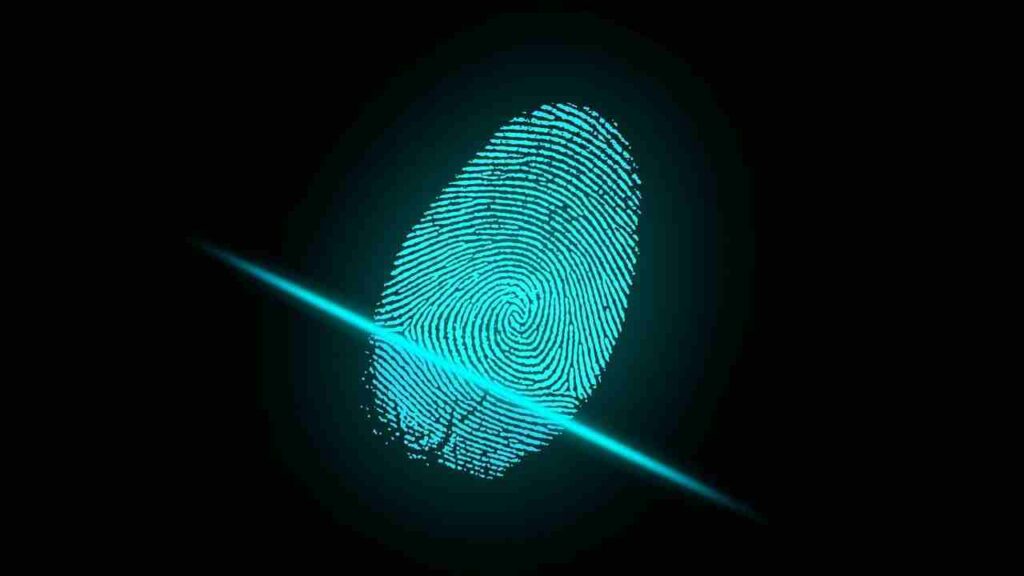 Through AEPS, any person can withdraw money from the bank only with an Aadhaar number.
Before the introduction of AEPS, there were three ways to WITHDRAWAL the money in the bank, WITHDRAWAL SLIP FILLUP or withdrawal through check or ATM.
But now there has been a radical change in the AEPS banking system.
Many small branch banks are being opened under the Main Branch, from where all the work of the bank can be done.
There are currently many private companies offering AEPS services.
******************************************************************************************************************************************************************************************************
Table Content
What is AEPS
Full form of AEPS
How it works
Cyber Security
Service provider company list
ID Charges
Necessary Documents
Rules of AEPS Transaction
AEPS Failed Transaction
AEPS Failed Transaction complain
AEPS Failed Transaction amount Refund
How to Transfer AEPS money to your bank account
AEPS settlement Charges
AEPS withdrawal Limit
AEPS balance check Limit
AEPS Commission list
AEPS login ID Pass
Other Utility Services
My Words
Banking Services Offered by AEPS
Cash Withdrawal

Balance Enquiry

Mini Statement
If You Have A Banking CSP. There Are Eligible For Some More Services
Cash Withdrawal

Balance Enquiry

Authentication

BHIM Aadhaar Pay

Mini Statement

Aadhaar to Aadhaar Fund Transfer
Other Services Offered By AEPS
eKYC




Best Finger detection




Demo Auth




Tokenization




Aadhaar Seeding Status
How to use AEPS?
The process of using AEPS is quite easy. You have to follow these simple steps:
Visit a banking correspondent in your area. (It doesn't matter if he is an executive of the bank you don't have an account in, you can make transactions through AEPS).
Step 1) Open Your AEPS Portal from AEPS Service Provider Company

Part  2) Enter the Customer 12-digit Aadhaar number & Customer Mobile No

Step 3) Select the transaction type –  Withdrawal – Mini statement – Balance inquiry 

Part  4) Choose the Customer's bank name.

Step 5) Enter the amount for the transaction( If Withdrawal)

Part  6)

Authenticate the transaction using your biometric (fingerprint or iris scan).
The transaction gets completed in seconds.  Check your AEPS wallet, Transaction amount have added or not added. If added then pay cash money & receipt copy to the customer. After a successful transaction, a receipt copy will be generated.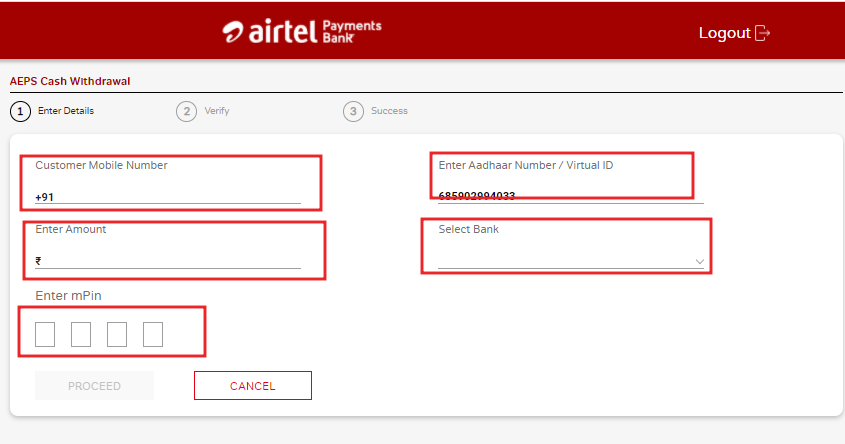 Important  Documents For AEPS Registration Online
However, since every company has brought AEPS Registration Online, that case, the documents have to be submitted online.
Such as an Aadhaar card, PAN card, the first page of passbook, or cancellation check.

Mobile number and email id.

House address

Business address

Education

IIBF Banking certificate

Trade license

Selfie with Own shop.
You will need to submit scanned copies of all these documents online. *Note that the application will fail if the documents are mismatched.*
If you want to know how to get SBI KOSIK to click me
Top  5 AEPS Services Provider Companies

Reasons of AEPS Failed Transaction 
A lot of times when you try to withdraw money through AEPS, the transaction fails.
The transaction may fail for the

customer's dirty fingerprints.

The banking server is down, the transaction may fail.

Or you search with wrong information, the transaction will fail.

Otherwise, there is a problem with the AEPS Provider, the transaction may fail.
False Balance Deduction by AEPS
Retailers are always facing Big problems with AEPS Transaction.
Problem – Transaction Failed but balance deducted from a customer bank account.
Due to the Banking or AEPS Provider server Down sometimes AEPS Transactions are failed.
Retailers try to withdrawal money through AEPS. But Due to the Banking or AEPS Provider server Down sometimes these Transactions are failed & the balance is deducting from the Customer Bank account.
 And also Customer deducts Money is not being credited to the retailer's AEPS wallet.
Neither the villagers nor the uneducated people want to understand such problems. They impose on you that you have deducted the money.
This is especially the case when the banking server is down.
No worries, you will let the customers know that if the money is pending for any reason, the money will be returned to the customer's bank account within 3-7 days.
AEPS Customer Care Service
Lots of Private Company are Providing AEPS Service, SO Individual AEPS Customer Care Service is not available.
AEPS Provider can mail with the company's official email id. Moreover, you can find out the problem by calling their official contact number.
AEPS Rules
A customer can withdraw money only once a day through an Aadhaar card.

Especially if it is State Bank, then you can withdraw money only once a day.
     Other banks have the opportunity to withdraw money twice.
You can make a maximum of Rs 10,000 in one day through AEPS.

According to RBI rules, money can be withdrawn from AEPS four times a month.

This means that a person can withdraw money only four times a month.
     After Four times will show you the limit over.
AEPS Through allows an account holder to check the balance four times a month.
Another Services of AEPS Provider Company
All the AEPS Provider Company names mentioned above are providing lots of services, like
Utility Services (Mobile, DTH, Electric Bill)
Flight Ticket Booking
Bus & Train Ticket Booking
Banking CSP Portal
Premium Pay Etc.
If you want to know how to get SBI KOSIK click me
Some Important Articles
Stock Market Course
I have been associated with the stock market for the last four years, teaching and training in the and opening Demat & Trading Account. I am currently associated with a Upstox stock Broker company. 
However, at present, I have opened my own online training center. This training center will teach you to work in the free share market for three consecutive months. Therefore, those who want to learn how to work in the Share market can contact by calling the mobile number given below or WhatsApp. To do this course, you have to be 23 years old, educational qualifications, and a mobile number associated with the Aadhaar card.
Therefore those who are interested can contact you today.
Open Demat Account             Join Now – Stock Market Technical Course
My Word
I hope you like my article

AEPS Registration Online – Best AEPS Service Provider Company In India 2021

and your knowledge has increased a lot. I have made a mistake in this article or if you have any questions, feel free to leave a comment in the comments box and I will try to answer your question as soon as possible.
******************************************************************************************************************************************************************************************************